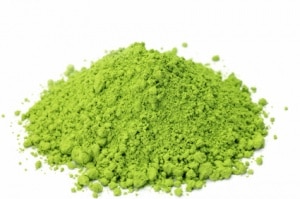 Simply put, Matcha is the finest green tea in the world. Specially cultivated plants are hand-picked and then ground into a fine powder, which, when whisked with water, becomes a beverage of unparalleled taste and amazing health benefits. Once the exclusive domain of Japanese nobles and Buddhist monks, Matcha is now one of the most popular drinks in the world!
Matcha green tea
– served traditionally in a tea bowl for tremendous antioxidant benefits
Green tea lattes
– matcha, milk, and natural sweetener or fresh fruits
But enjoying Matcha doesn't stop at whisked powered for hot tea. Due to its powdered state, there are many uses for which Matcha can be added to your daily nutrition.
Some of the Uses of Matcha include:
Appetizers & Entrees
Pastries, Cookies & Cakes
Frozen Yogurt & Ice Cream
Matcha Smoothies
Matcha Confections
Matcha Flavored Pasta
Matcha Seasonings
Matcha Shakes
Matcha Cereals
Matcha Energy Bars
Matcha Martinis & Alcoholic Beverages
Green tea is increasing in popularity, for those who are health-conscious as well as for people in the know about antioxidants and epigallocatechin gallate (EGCG). Westerners are now learning what people in the East have known for hundreds of years: the powerful, healing powers of green tea.
Green tea is often referred to as "antioxidant tea" or "health tea" and with a long list of health benefits, it's easy to see why. Years of research has found that high vitamin and antioxidant content have made green tea effective in treating stomach disorders, vomiting, and diarrhea, as well as calming nerves, raising good cholesterol while lowering bad cholesterol, and even preventing dental cavities. Perhaps most intriguing health benefit of matcha is green tea's ability to prevent cancer and to slow the process of aging. Homeopathic rejuvenation methods are becoming increasingly popular in the U.S., and the health benefits of matcha are virtually indisputable.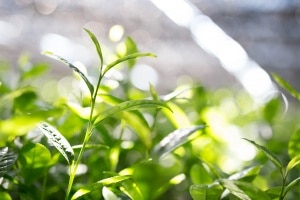 Researchers have found that the antioxidant in green tea, EGCG, inhibits quinol oxidase or NOX, which is required for growth in both normal cells and cancer cells. Under normal conditions, cells only express NOX when stimulated by hormones. Cancerous cells, however, express NOX all the time. The researchers found that uses of matcha, at certain levels, EGCG inhibited the production of NOX in cancerous cells and not on normal cells. Furthermore, by limiting the growth and development of the cancerous cells, the cancer cells did not grow to the minimum size required minimum to divide and create new duplicate cells.
Because green tea is strongly associated with cancer prevention, one community cancer center offers a recipe for a delicious green tea smoothie. The recipe first calls for soy milk to be boiled over medium heat. Next, steep four green tea bags for approximately three minutes. Remove the bags and place the milk in the refrigerator to cool. Add two chopped peaches, four pitted and chopped dates, and half a sliced banana to the milk and puree in a blender until smooth.
Nutritional information for the finished drink includes 75 calories, 2 grams of protein, 2.5 grams of fiber, and only 1.5 grams of fat. This is a simple and delicious way to access the many health benefits of matcha.
Our matcha is of the highest quality and undergoes strict, independent testing to ensure that it is safe for consumption around the world. We also feature wholesale organic matcha.